Hello Visitor,

The marijuana industry in Canada has sold off recently and that trend may continue for some time still.
The Canadian Marijuana sector has been hot for the last 9 months in anticipation for the recreational market, the following news will cool it down and bring valuations to a more realistic level. This sell off was to be expected as the recent highs made in the company's stock price was priced for perfection for 2017. The marijuana sector will most likely start trading sideways for some time as it needs to consolidate for the next move higher. Over the coming days we will look at some support and resistance zones for many of the MJ companies and the sideways trading pattern that should develop.
If you haven't been invested in the sector so far, you will get some great chances later this year to start building a position in your favorite MJ Company.
Regards
Vin Maru, Editor of Invest In MJ.
Marijuana stocks drop as Trudeau's pot czar says Canada won't rush into legalization
As investors flock to Canada's burgeoning marijuana sector, Prime Minister Justin Trudeau's government is signaling recreational pot sales aren't imminent.
Lawmaker Bill Blair -- the former Toronto police chief leading Trudeau's legalization effort -- confirmed a bill is due in parliament this spring, but it won't be the last hurdle as ample regulatory work remains. The federal government will take its time and work with provinces, territories and cities to build a framework and develop specific regulations, he said.
Read More

Marijuana Investments: A Word to the Wise
With more cannabis retailers and dispensaries entering the market, marijuana entrepreneurs are having an increasingly difficult time distinguishing their brands and product lines. The need to stand out is not only necessary to secure to new customers (once the company is up and running) but more importantly, to initially entice investors and convince them that the business model is sufficiently unique to succeed. Indeed, raising capital from investors is absolutely critical for many marijuana entrepreneurs and as a corollary, an exciting proposition for investors looking to capitalize on this popular and growing industry.
Read More
The Medical Benefit of Cannabidiol
Over the last few years we have seen an explosion of companies marketing, branding and selling CBD based products. The trend to sell these products in the US will continue to grow as it becomes well know that the Cannabidiol from the cannabis plant does have many medical and health benefits. Many of the CBD based products are sourced from the Hemp plant which makes it easier to sell in the US as most hemp based products can be sold in the US and do not necessarily require FDA approval for sale if marketed as a health supplement and not a medicine.
There are a number of companies growing hemp and then extracting CBD oils for use in bi-products that are then marketed as health supplements by other companies. The supply of CBD has seen tremendous growth over the last few years, the brands and products created and marketed by hundreds of companies does bring a lot of competition to the market. As more people become aware of CBD and its benefits, we do believe the sales of CBD based products will continue to grow. However with more competition these companies will see their profit margins get squeezed and many will fail to bring their products to market.
Read More

IMJ Interview With Vitality Biopharma Inc.
InvestInMJ recently had the pleasure to speak with Robert Brooke, the CEO of Vitality Biopharma ("Vitality") (OTCQB: VBIO), a publicly traded pharmaceutical company focused on cannabis based medical drugs. While researching the company and speaking to Robert, we became very excited about the prospects for the company and the potential for their drug delivery system. After reading the Q&A interview below, we are confident you will agree that they have the potential to become one of the leading pharmaceutical companies that can bring unique and effective cannabis based drugs to market.

Media Appearances: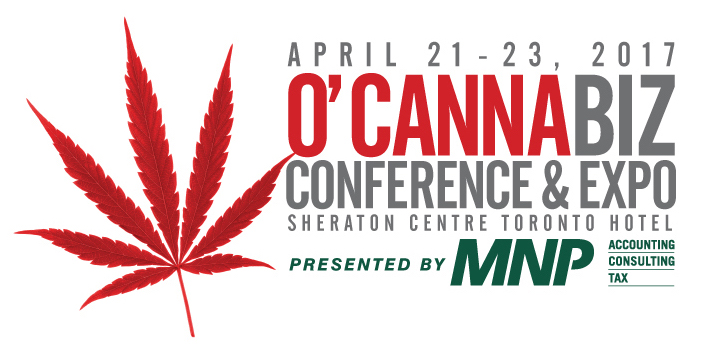 Vin Maru, Editor of Invest In MJ will be on a panel of experts Saturday April 22nd at 8:30-9:30 AM.
Newcomer Investor Networking Breakfast
O'Cannabiz Conference and Expo - April 21-23, Toronto Canada