Hello Visitor,

Happy 420 Weekend.
There has been some great news recently around the Marijuana industry.
WORLD'S FIRST MARIJUANA ETF LAUNCHED - Horizons Medical Marijuana Life Sciences ETF Begins Trading on the TSX
TORONTO – April 5, 2017 – Horizons ETFs Management (Canada) Inc. ("Horizons ETFs") is pleased to announce the launch of the Horizons Medical Marijuana Life Sciences ETF ("HMMJ"). Units of the exchange traded fund ("ETF") begin trading on the Toronto Stock Exchange ("TSX") today under the ticker symbol HMMJ.
HMMJ is the first ETF in the world that offers direct exposure to North American-listed stocks that are involved with medical marijuana bioengineering and production.
"Canada is the birthplace of ETFs and has been home to many firsts in the industry. The Horizons Medical Marijuana Life Sciences ETF is another made-in-Canada ETF milestone, the world's first marijuana ETF," said Steve Hawkins, President and Co-CEO of Horizons ETFs. "At Horizons, we take pride in our innovation, so we're very happy that for the first time, investors will be able to access a low-cost, diversified portfolio of companies that are directly involved in the rapidly growing medical marijuana industry." Read More...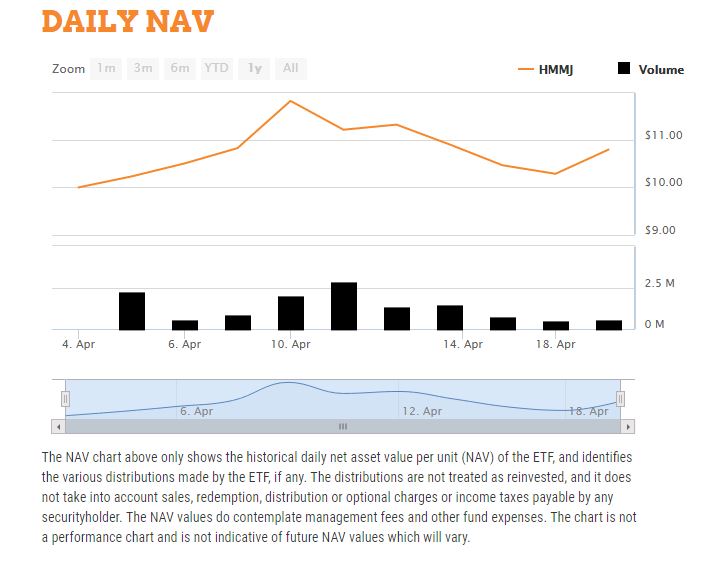 Company Update:
The Green Organic Dutchman Holdings Ltd. Closing of $28,350,567 Million Offering
The Green Organic Dutchman Holdings Ltd. (the "Company") is pleased to announce that it has closed its previously announced non-brokered private placement on March 24th, which was upsized from C$10,000,000 to C$21,957,984 due to increased demand.

Additionally, a brokered private placement of C$6,392,583 was closed on April 19th with a syndicate co-led by Canaccord Genuity Corp. and GMP Securities L.P., which included PI Financial Corp.
An aggregate gross proceeds of $28,350,567 million was raised through the issuance of 24,652,666 Units (the "Units") at a price of $1.15 per Unit. Each Unit consists of one common share of the Company (a "Common Share") and one common share purchase warrant of the Company (a "Warrant"). Each Warrant is exercisable into one Common Share (the "Warrant Share") at the exercise price of $2.15 per Warrant Share for a period of 24 months from the closing date of the Offering. The Warrants will be subject to acceleration in the event that the volume weighted average price of the Common Shares is equal to or greater than $2.80 over a period of ten consecutive days on the exchange the Company becomes listed on. The Common Shares and Warrants will be subject to a 6-month contractual escrow period from the date the Common Shares are listed on an exchange. The Warrant Shares will also be subject to a twelve-month contractual escrow period.
"We are very pleased to close this financing which is anticipated to fully fund our 14,000KG phase 1 expansion. With industry leading alliance partners, and a 100-acre property, we are optimistic with what we can achieve in the next 12-18 months. Additionally, with a retail approach to this financing we have added a significant amount of new shareholders, bringing our total to 2,400. This is a great feat for a private company, and I'm very proud of my team's ability to execute on the business plan so early on in the Company's life cycle." Said Robert Anderson, CEO. Read More...
Marijuana Index Update:
As mentioned, the cannabis sector looks to be heading into a sideways trading pattern, see the Marijuana Index below. We will be providing a detailed update with our thoughts on trading the sector in the next week.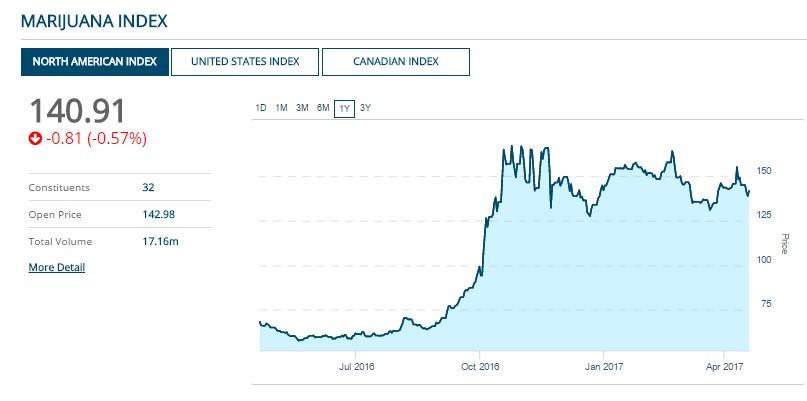 Investment and M&A Activity in the Cannabis Industry- Viridian Cannabis Deal Tracker
Summary of Year-to-Date Transactions
Capital Raises
• We have tracked 108 capital raises totaling $580.0 million.
• Public versus Private:
o Public companies: 77 raises totaling $534.1 million
o Private companies: 31 raises totaling $45.9 million
• Equity versus Debt:
o Equity: 86 raises totaling $549.1 million
o Debt: 22 raises totaling $30.9 million
If you are in Toronto this weekend, join us at the O'Cannabiz Conference at the Sheraton Hotel. I will be speaking on a panel Saturday morning at 8:30 am.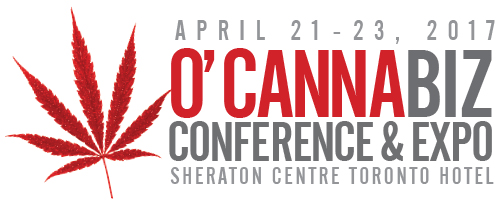 Have a happy 420 weekend.
Vin Maru,
Invest In MJ