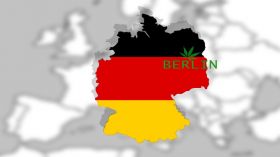 Germany's lower house of parliament passed a bill legalizing the production, sale and use of medical marijuana Thursday, Jan. 19 in Berlin.
The bill limits the sale and use of cannabis to those patients "in very limited exceptional cases," such as with patients suffering from multiple sclerosis, epilepsy, chronic pain, and lack of appetite or nausea related to cancer treatments. Those patients will not be allowed to grow their own medicine at home.
As restrictive as this program might sound, it is an improvement to what existed. Until this law was passed, medical cannabis was only available on a case-by-case basis, as allowed by German authorities. This bill allows patients to get a prescription from their doctor, which can be filled at local pharmacies.