Invest In MJ (#IMJ) list of conferences in the Cannabis and Hemp industry, this includes investor conferences, cannabis science, equipment, grow and technology conferences for the marijuana and hemp industry.
The Lift Expo is Canada's Meeting Place for Cannabis. May 26-28, 2017 at the Metro Toronto Convention Centre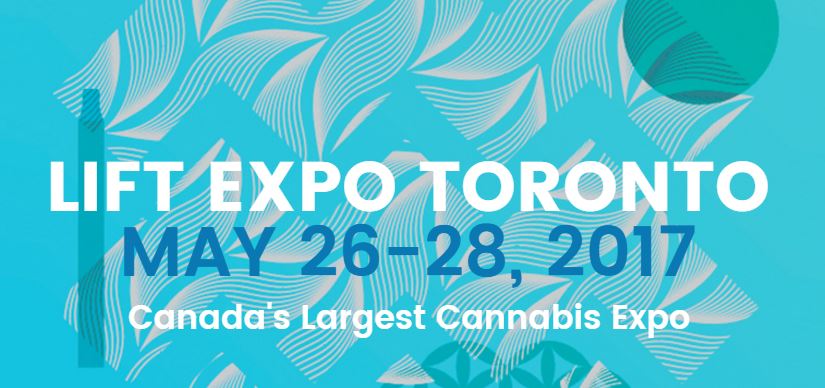 Canada's biggest cannabis trade show is about to get even bigger!
The federal government has officially announced legislation to legalize recreational cannabis by July 1, 2018. This puts a global spotlight on Canadian cannabis, and sets the stage for unprecedented opportunities for businesses and consumers alike. Throughout these exciting, transitionary days, Lift leads the way. Don't miss this chance to explore nearly 200 leading exhibitors from around the globe and to understand – and perhaps even influence – the future of the Canadian cannabis economy.
In 2016, Lift set the bar worldwide for what a professional, innovative and forward-thinking cannabis expo looks like. Fast forward to 2017 and we've moved that bar even higher, with 50 per cent more floor space and an extra day of industry-focused activities. That means more education, more innovation and more opportunities for the thousands of consumers, patients, healthcare professionals, investors and cannabis professionals seeking information in Canada's most promising industry.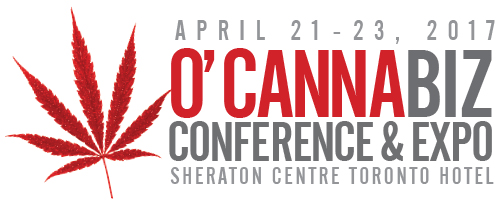 O'CANNABIZ Conference and Expo, April 21-23, 2017. Toronto Canada.
Looking at the future of cannabis and the budding Canadian market, O'Cannabiz will explore the latest regulations, industry standards and best practices for medicinal and recreational marijuana. Join this ground-breaking event where patients, physicians, licensed producers (LPs), industry professionals and general public from across the world will gather to learn, network and advocate, while exploring the latest issues in Canada, a country at the vanguard of change in legislation and outlook.
Vin Maru from Invest In MJ - participation on the following panel discussion.
Newcomer Investor Networking Breakfast
08:30 - 09:30, Sheraton Hall C
Colin Webster, John Di Girolamo, Noa Kahner, Paul Rosen, Vin Maru

2017 Cannabis Science Conference, August 28-30, 2017 at the Oregon Convention Center in downtown Portland, OR.
Cannabis Science Conference is the world's largest cannabis science expo. Our conference pulls together cannabis industry experts, instrument manufacturers, testing labs, research scientists, medical practitioners, policy makers and interested novices. Our annual event is aimed at improving cannabis science. Join us in Portland, Oregon, for an exciting conference with keynotes, presentations, round table discussions and exhibits. At our inaugural event we hosted over 750 attendees from all over the world!
GROW WITH US in 2017 at the Oregon Convention Center in Downtown Portland, OR, August 28th-30th! This year we will have 60,000 square feet of exhibit hall space and 50,000 square feet of meeting space for technical presentations. We hope that you will join us for this historic event.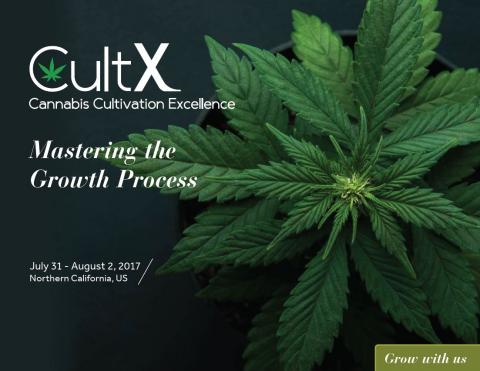 Cult X Cannabis Cultivation Excellence, July 31 - Aug 2, 2017 Northern California, US.July 31 - Aug 2, 2017 Northern California, US.

Do you want to take your cultivation skills higher?
Join the CultX: Cannabis Cultivation Excellence event to elevate your cultivation practices and growing process. Get high off the knowledge you will gain and enjoy sessions on the following key topics:
• Cultivation – Who's calling the shots…mother nature or you? Learn more about the various cultivation environments and how indoor vs. outdoor vs. greenhouse cultivation can impact your plant.
• Regulation – Know how to grow. Keeping up with regulatory standards is key when producing the best plant possible.
• Automation – Let technology do the work. Hear about the latest automation techniques to help take you take some strain off your brain while you are growing your green.
• Quality Assurance – Do you have high standards? Join us for discussions on the challenges you may face when trying to create the best bud in town.