March 09, 2015 - Interview by Vin Maru from Invest In MJ with Doug Leighton from Dutchess Capital.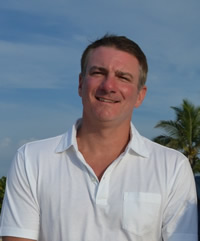 Doug Leighton: Douglas is co-founder and a principal partner of Dutchess Capital. He has over two decades of experience in equity trading, investment banking and asset management. While the firm is industry agnostic regarding its selection of investments, Douglas has led Dutchess' initiative into the legal cannabis sector and is also a member of the firm's Investment Committee.
Hello Doug, 
Thank you for taking the time to speak with Invest In MJ.com. As a leader in the Cannabis Industry your insights are appreciated and our readers will benefit from the wealth of knowledge that you share with us.
IMJ: Tell us a little about yourself and why you became interested in the cannabis industry.
DL: I have been investing for over 25 years. I initially became interested in the cannabis space when Massachusetts passed their medical cannabis law. My initial reaction was this was going to be a massive industry once people started to realize the true benefits of the plant. The black market for cannabis is a $50 billion business each year, while the legal market is $2.5 billion. The demand exists for this product, it just needs to be serviced legally. That is going to happen over the next several years.
 IMJ: As an investor in the legalized cannabis sector, can you provide us a brief background on your company and what products or services it offers?
DL: We are a hedge fund that acts as a private equity fund for the cannabis space. For 20 years, we have invested over $2 billion dollars in transactional value in over 400 companies around the globe. We have taken our knowledge and investment experience from the past two decades and are now applying it to the cannabis industry to help small cannabis companies scale. We not only bring capital to the table, but also a wealth of knowledge about how to build businesses. Additionally, we are also helping connect people in the cannabis space and bringing in people outside the industry with strong backgrounds in other business.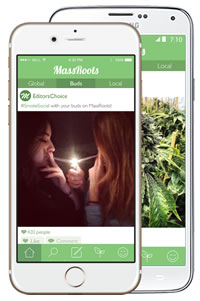 IMJ: Dutchess Capital has successfully funded several different companies in the last year, what attracted you to these deals and why do you feel they will be successful?
DL: Our first investment was MassRoots, the social network for the cannabis space. It was compelling as it has the ability to scale to great size without large physical assets, infrastructure or massive capital injections. While Google, Facebook and others don't allow cannabis advertising, this is a perfect spot to drive ad revenue. We also were attracted to Dixie Elixirs and Foria, both companies that have stepped up their marketing and branding to really look like mainstream brands. We think that is where the market is headed. We also like the consulting space. We invested in American Cannabis Company (ticker AMMJ), which provides consulting from inception of an idea to operating the business and also makes and sells their own products as well as others into the space.
IMJ: When evaluating an investment opportunity, what do you specifically look for in a successful candidate to help fund?
DL: The first thing we look at is the people operating the company. Is it the right person to run the business? Does the business solve a problem? Does the business save time or money? Is it scalable and what is the exit? Is there something unique about the business, are the gross margins enough to grow the business now, and if they are so large, can the company survive when competition begins to enter the space. There are many other metrics we look at, but those are paramount.
IMJ: List the three most important criteria a company must meet before you proceed in funding them and why are they important?
DL: 1) Qualified management. A great team can sell a bad product, but a bad team can't sell a great product. 2) Demand for the product based on solving a problem or saving money. A product will sell if it fits either of those two criteria. 3) Defensible idea or stickiness to the product. A product that no one else has or reoccurring revenue are what we like to see.
IMJ: You must be pitched investment opportunities all the time, what are some red flags you see right away that makes you immediately walk away from a deal?
DL: When they miss, or are late for, the first call is usually a bad sign. When I ask people some key metrics, such as actual costs of production, customer acquisition cost, gross and net margins and they don't know the answers? That is a red flag. When an entrepreneur does not have any skin in the game? Red flag.
IMJ: The legal cannabis industry is still fairly new and still has some challenges, what worries you the most about the industry overall and how can these obstacles be overcome?
DL: My first worry is ignorance. People are still brainwashed about the days of "Reefer Madness" and they need to understand that this drug is not dangerous. The banking issue is also problematic. There are several dispensary owners that are bringing thousands of dollars to the bank in cash; there is a major safety issue there, which needs to be addressed.
IMJ: As an emerging industry, the opportunities for investors, entrepreneurs and businesses seem to be endless. What are some of the opportunities that excite you about the legal cannabis?
DL: First, you have to bifurcate the industry. "Touching the plant" and "not touching the plant." There are several spots I like in both. In touching the plant, we like to see vertically integrated markets, meaning the same person owns the cultivation and the retail outlet. This keeps the product from becoming commoditized immediately. Not touching the plant, I like the high and bio-tech space. I also like companies that have a patented product that is consumer facing that is just in need of some capital and direction to grow sales. One such company we recently bought called http://www.roll-uh-bowl.com (receive 10% off by using discount code: SmokyGTM). It is a medical grade silicone water pipe that is indestructible, folds up and you can put it in your pocket. We have a few other start-ups, but they are too early to talk about now. Please check back later with me about them.
IMJ: When it comes investing in publicly traded companies, what should investors look for when analyzing companies and what should they avoid?
DL: We were one of the founders of the Association of Responsible Cannabis Public Companies (ARCPC). This is an SRO for the industry that is trying to set a standard of how companies should operate. Of the 249 cannabis companies listed, we have only found 3 that fit the criteria. They don't make recommendations of what to buy, rather they've founded a set of standards that they believe people should follow. For instance, any company that is not fully reporting, do not invest in that. Don't invest in a company without an audit. It seems obvious, but those rules should at least be a start.
IMJ: How can investors participate alongside your company, can they invest directly with you or the companies you are invested in?
DL: Dutchess Opportunity Fund is closed to new investors. We do co-invest with others. We view this business as something that has to be done by many, not just one. I have to plug a company we own, www.mmjinvest.com . It is a portal you can go as an investor, or a company, and be matched with what you are looking for. We don't charge anything; we just set it up as a service.
IMJ: Is there anything else you would like to share with investors and entrepreneurs?
DL: Investors, do your homework. Entrepreneurs, be honest, work 24/7 and don't forget who helped you out when you had nothing.
IMJ: Thank you for taking the time to speak with us, we look forward to following up with you and your company later this year.
You can learn more about Dutchess Capital or contact them by visiting:
The Dutchess Capital directory listing on Invest In MJ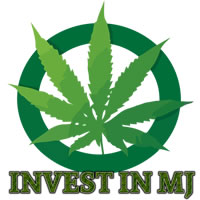 About Invest In MJ - We are a leading source of investor information on the medical marijuana and cannabis sector. You will find the latest investment related topics about the marijuana sector including industry news, company information and press releases, blogs, discussions and articles by industry experts. Join our Social Community and connect with others, you can also share your thoughts, pictures, videos and join common interest groups.
Please consult your professional investment advisor before making any investment decisions.
Invest In MJ News Letter
Sign up for our news letter and get 
information on the latest news in the
marijuana and cannabis industry.